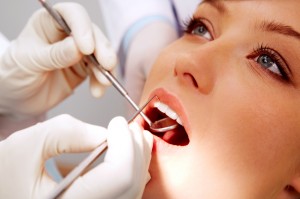 Thanks to advances in technology and the advent of new procedures, Cosmetic Dentistry has seen a dramatic increase in popularity.
For patients looking for a drastic, dramatic or faster approach to the perfect smile, cosmetic procedures offer solutions to almost all our patients.
Now, those same treatments are more comfortable and more affordable than ever before. Here's how cosmetic dental procedures can help you:
Adjust the size, shape, and alignment of your teeth.
Fill unattractive space (gaps) between teeth.
Improve or correct your bite.
Improve the brightness and the color of teeth.
Repair decayed, broken, cracked, or chipped teeth.
Replace missing teeth.
Replace old, unattractive dental treatments.
Your smile is important to you, so don't hesitate to make it the best it can be!
See us about our Cosmetic Dentistry Services:
Crown, bridges, & Veneers
Invisalign
Teeth Whitening