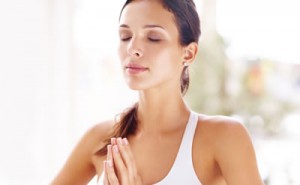 Sedation dentistry makes difficult procedures more comfortable for all of our patients and it can even help nervous patients with less complex treatments. These options will help you with your anxiety and make visiting us more enjoyable and relaxing.
Discuss the most appropriate plan for sedation with our own Dr. Kevin Gill and make your next Adergrove Dentist trip a stress free, enjoyable experience.
We provide two forms of sedation including IV sedation and oral sedation. Both are effective and require special certifications to practice.
Not all of our dentists offer these sedation dentistry options, so please speak with us about your options.

IV Sedation
Intravenous sedation (IV sedation) works quickly, injecting the sedation formula directly into your bloodstream. It's suitable for long or uncomfortable procedures. It is only available by request or for tooth extractions.
Our dentist determines the correct dosage for you based on your unique patient profile. After the procedure is complete, you will be woken up and have no memory of the procedure. It's just like taking a nap, only your teeth are in better shape when you wake up!
Oral Conscious Sedation
Oral sedation is available for patients with high anxiety levels or for procedures like wisdom tooth extraction (for non-impacted extractions.) Be sure to ask us about your options the next time you visit!
Our dentists will prescribe pills that you need to retrieve through your local pharmacist and you will be required to take the pills (as instructed) usually an hour before visiting us for the procedure.
During the procedure, you should remain conscious but in a lucid state. You won't be able to feel the procedure or remember it, but you will be open to the dentist's instructions. After it ends, the side effects last another hour or two.
With both IV and Oral Sedation patients must be accompanied by a friend or family member who can assist them in getting home. For Oral Sedation you will need someone to be with you when you arrive as well. This is because patients remain drowsy for up to several hours after the procedure takes place. You can discuss transportation options with us if you have any concerns.